2009
Our second sabbatical, which started in December 2009, commenced with a long awaited trip to Japan. As this was a winter trip we would be limited on what we could achieve, but would be able to visit Hokkaido at the best time of the year for seeing the cranes and the eagles. Hokkaido was already thick with snow as we picked up our little Mitsubishi 4x4. We started with a night at a Ryokan in Kushiro, which was frankly rubbish. They didn't seem to be expecting us and spoke not a word of English. Still, with that over we started a small circuit of the island to see the birds, and anything else we could find. We headed north and reached a point where you could see the islands taken from Japan by Russia. Top right of this next photo are the Kuril Islands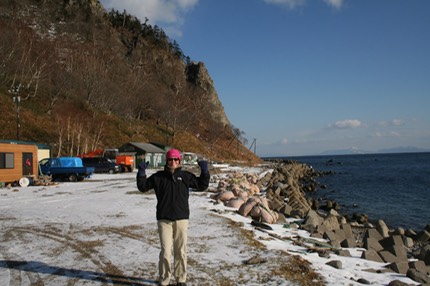 The birding was great and we saw everything we wanted to. The food was amazing, apart from the fish guts for breakfast.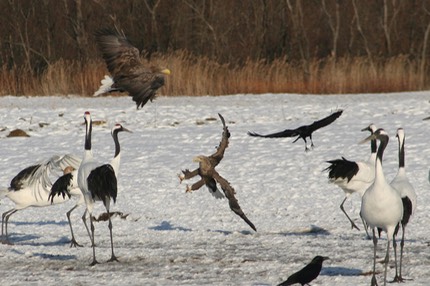 Back in Tokyo, we took a day's trip to see she of the sights, and also went to the famous fish market where we breakfasted like kings in a sushi restaurant. It was sublime. Tokyo is a lovely place but quite intimidating the first time you are there. Particularly difficult are proper Japanese restaurants, highlighted by a red lantern, but rarely any way to see in. You have to commit yourself and take your shoes off first. 
Neon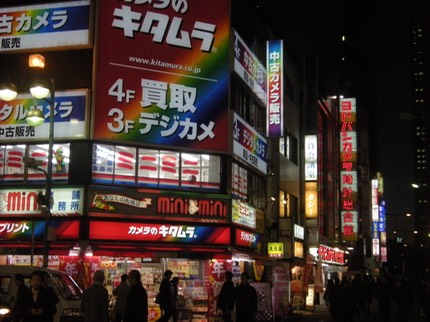 Me at the superb fish market. I love these trucks as they always used to be in the martial arts movies I watched as a kid.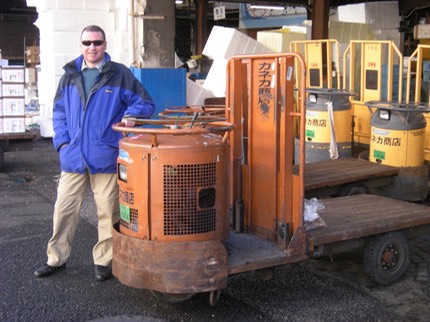 From Tokyo, we took the bullet train to Hiroshima and got a fabulous free tour around the ruins and the epicentre of the nuclear explosion. Very informative and we saw things I doubt you would find by yourself, and it really was free with no request for donations at the end at all. The local food speciality here is a giant noodle omelette with all sorts of trappings, which we tried in a central location. It is called Ominoki-yaki and there ar enow restaurants in London.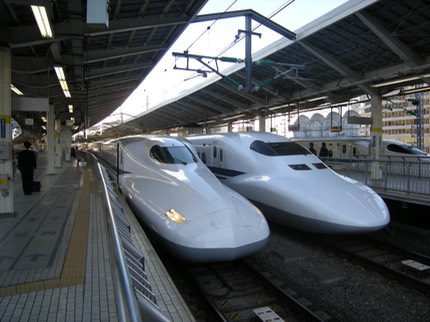 Mount Fuji, unusually not shrouded in cloud.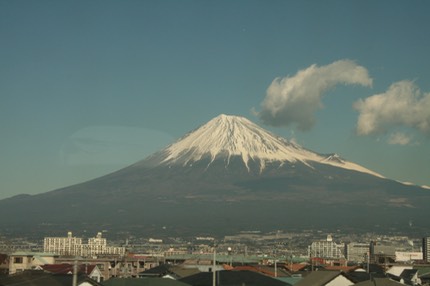 Last stop was Kyoto, one of the ancient capitals and also a day trip to Nara, another. We had Christmas Day here and ate Kaiseki, which is not a specific food but an approach. It was a seven course feast, accompanied by Saki. Great.
A massive temple complex of Tori gates, each sponsored by a company or an individual.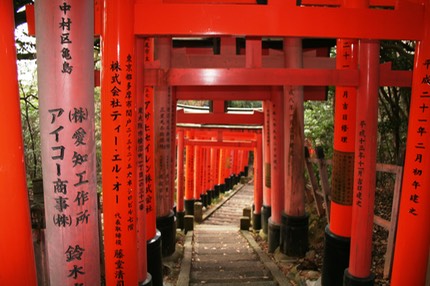 See more Japan here